Stuff on a Plate is all about fresh, fun and tasty recipes and the nutrition information that goes with them!
Hello there! Welcome to Stuff on a Plate, my silly little passion project where I show you what's going on in my kitchen from week to week! My name is Emily, I'm 25 years old and I am currently completing my Master's degree in Dietetics at McGill University.
Where did Stuff on a Plate Come From?
I've always been a very hungry gal; when I was little I would always request 'stuff on a plate' for lunch. It was exactly what it sounds like, a mix of fruits and veggies, crackers and cheese, meat and dips, whatever we had in the fridge that day. Think of a charcuterie board but for a 5-year old. Stuff on a plate is still a go-to for me to this day!
When it comes to nutrition, I think food should be fun! My goal is to inspire you to try cooking new things, experiment, make mistakes and ultimately, enjoy your meals! I believe there are hundreds of different ways to improve your health and lifestyle, and if I can help you to do that, then I'm happy!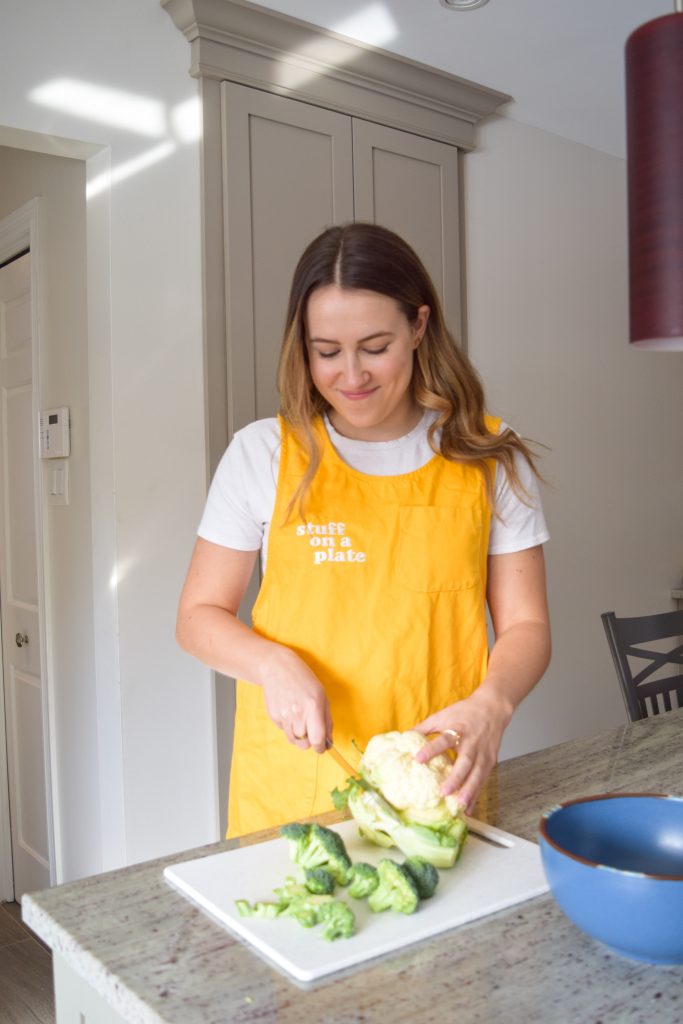 Why it Matters to Me
The internet is full of, 'scuse my language, BS when it comes to nutrition. Food gets broken down to "healthy" vs. "unhealthy". This oversimplification can create fear and fosters misinformation. Every recipe will come with a quick, evidence-based lesson in nutrition in an attempt to combat this. 
I am not a dietitian, but maybe someday 😉 so I want it to be known that before making any major change to your diet, you should speak to a dietitian or healthcare provider about it. This girl is also not a trained chef, so I guarantee not everything will be perfect!
I can't wait for you to follow me along on this journey. I don't know exactly where I'm going or what the plan is. Does anybody really? I know one thing's for sure, I'm happy you're here!
Want to chat? Shoot me a message here.